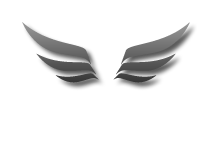 Primary tagline goes here!
Easy-Data Mediacenter 2014 Audio/Video Merger and Joiner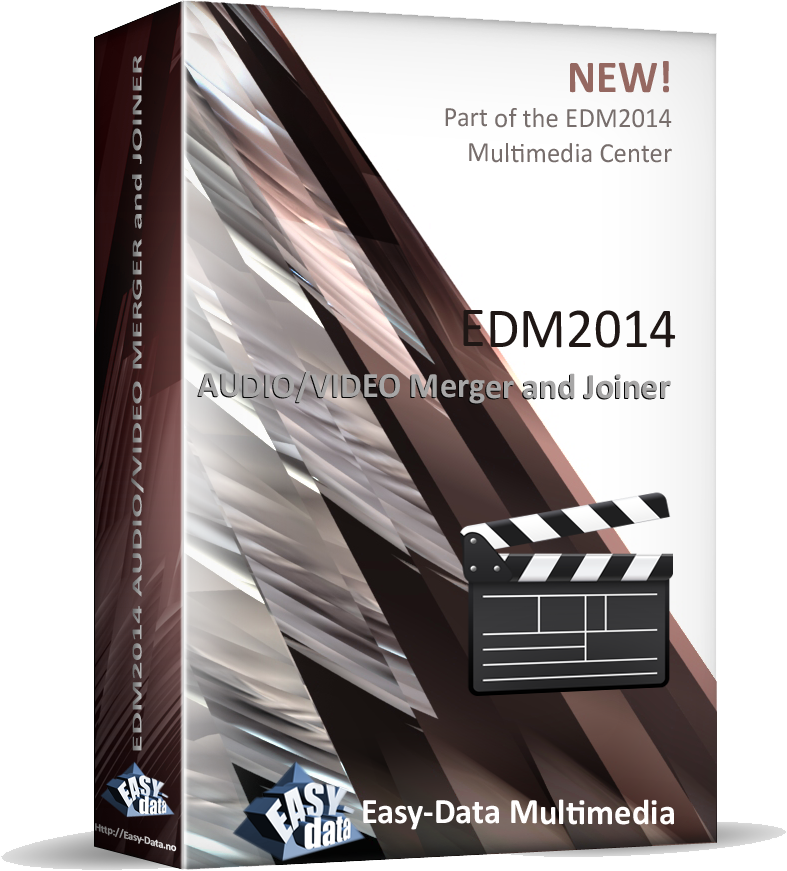 Introduction
This is the new and improved standalone Audio/Video Merger and Joiner. It is a simple tool for merging or joining video and audio files.
You can add one ore more audio files either as several selectable audiostreams or by joining several audio files and then add those as one single audiotrack to the video.
Let us take a quick look at this tool.
After installing, and at startup you get this screen: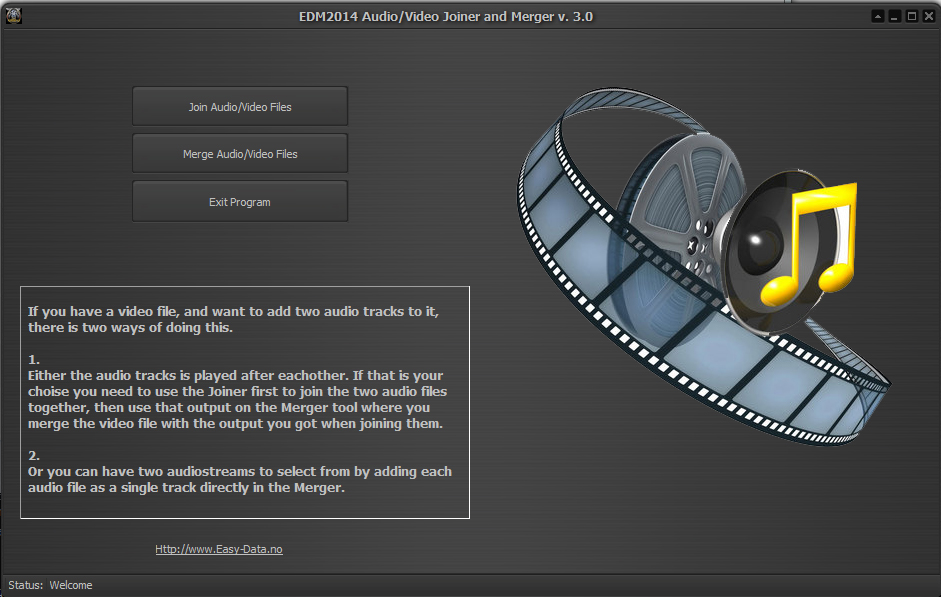 Here you have two options. Either the Join Audio/Video files, or Merge Audio/Video files. The Joiner tool let you join several video or audio files together. The Merger tool combines a video file with one or more audio tracks.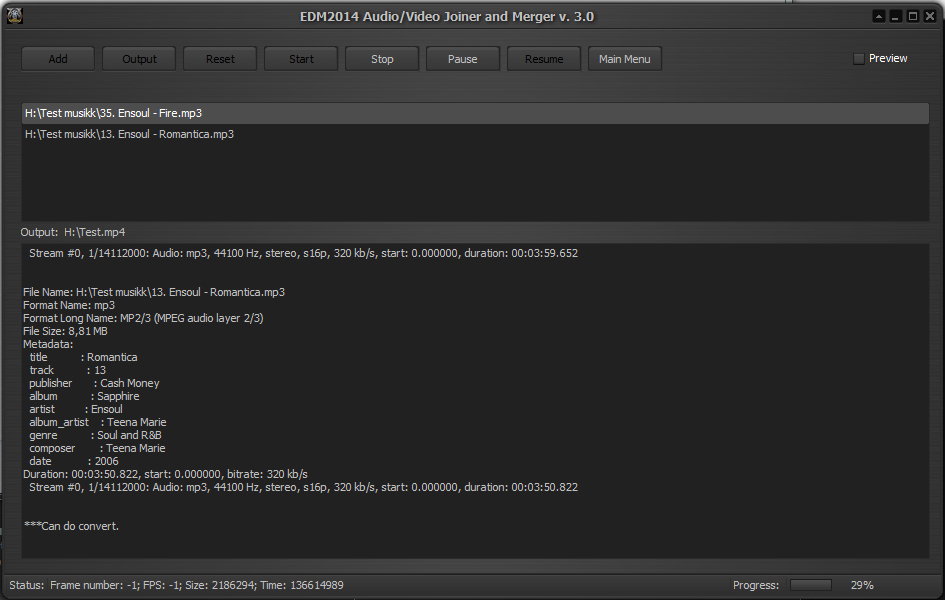 The joiner part in action.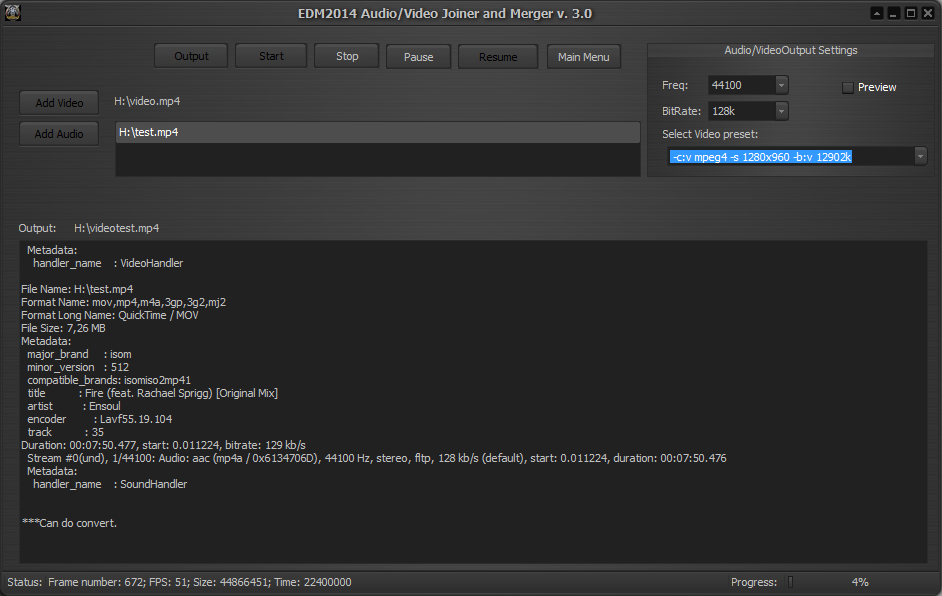 The Merger part in action.
In the Merger part you have several different presets for the output video quality. If you add more than one audio fileto the Merger (max 2) the output will be a video with two different audio tracks that you can choose from. If you want to add two audio tracks, but played as one you need to join those two audio files first, then merge them with the video afterwards.
How to select a different audio stream in EDM2014 Video
If you choose to add more than one audio stream you can select witch one to use from the Options and Settings page in EDM2014 Video.