The Resource Page
On this page you will find links to sites where you can find codecs, subtitles, movie information etc.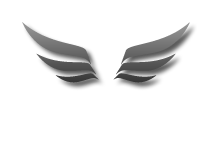 Primary tagline goes here!
Resources
Introduction
I have tried to gather a lot of usefull sites regarding multimedia on this page. Searching for information and downloads can be hard if you do not know exactly what you are after. I hope the links below will help you in your quest for information. If you know a good site in this category, please let me know and i will put it on this page.
The Links
Codec links
Free Codecs - One of the largest and best sites when you need a codec/codecpack.
Shark Codec Pack - My favorite codec pack for beginners.
Videohelp - Good recource for information regarding multimedia and codecs.
FourCC - Links to different places dealing with codecs and video/audio
XMarks - Links to the best codec sites and codec packs
Video Information links
FourCC - your source for video codec and pixel format information.
FFMPEG - is a complete, cross-platform solution to record, convert and stream audio and video.
Other useful sites
IMDB - Internet Movie DataBase. Everything you want to know about movies, actors etc.
All Movie - A comprehensive film and TV database featuring in-depth reviews, biographies and descriptive content.
Subscene -Subtitle files for your movies.
Subtitle Source - Another place to find subtitles.
Subtitle Online - Yet another, this one has mostly TV shows.
Alexa`s list over top internet sites - Here you can find the most visited web pages in the world.